Fisher-Price Recalls Infant Sleeper Due To Potential Mold Exposure
Fisher-Price recalled 800,000 Newborn Rock 'n Play Sleepers on January 8, 2013, due to potential mold exposure to infants. The U.S. Consumer Product Safety Commission (CPSC) has warned consumers to immediately inspect this product and stop using it if mold is found. According to the CPSC mold can develop between the removable seat cushion and the hard plastic frame of the sleeper, especially if the sleeper remains wet/moist or is not cleaned frequently. The CPSC says that while mold is not present at the time of purchase, mold growth can occur after use of the product.
The CPSC advises that mold has been associated with respiratory illnesses and other infections. Fisher-Price has received 600 reports of mold on the product. At least sixteen consumers have reported that their infants have been treated for respiratory issues, coughs and hives after sleeping in the product.
If you purchased a Fisher-Price Rock 'n Play Newborn Sleeper after September 2009, the Sleeper has developed mold and your child has experienced respiratory problems, coughs, ear infections, eye infections, vomiting, or hives, those issues may be directly related to mold from the Fisher-Price Rock 'n Play Sleeper.
The Law Firm of Stewart & Stewart fights for families who have been harmed by this and other defective products. To find out if you have a case against Fisher-Price please complete the form below to have someone contact you or call (888) 890-3486 for a free consultation.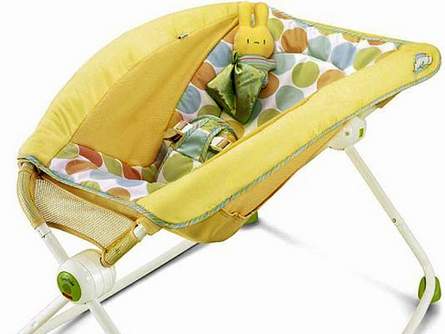 If you have already hired or retained a lawyer in connection with the Fisher-Price Rock 'n Play Sleeper matter, please disregard this form.
Disclaimer: No representation is made that the quality of legal services performed is greater than the quality of legal services performed by other lawyers. Contacting Stewart & Stewart via phone, letter, electronic mail, or via this website does not create an attorney-client relationship. An attorney-client relationship is established only upon signing an engagement agreement, and no action will be taken on your behalf until that time. Please do not send any confidential information to us until such time as an attorney-client relationship has been established.